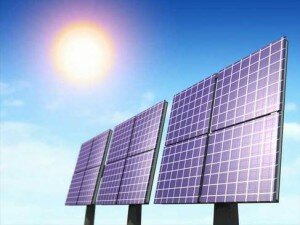 From time to time, despite all odds against Pakistan's current security vulnerability, business and foreign investment come into the country for the potential and opportunities it provides. Pakistan's energy needs are tremendous and it needs innovative energy solutions. An international energy solutions company based in Europe has taken interest in exploring its chances in Pakistan's energy market and is willing to offer latest energy solutions at a low cost. This foreign company is Tameer Energy, part of the Tameer Foundation, which promises to bring state-of-the-art technology developed by NASA engineers to Pakistan.
The CEO of Tameer Energy, Saeed Zuberi says that this technology has not been applied anywhere yet. The U.S.-based energy company, Planetary Power Incorporation is expected to assist in this venture. A simple fact like the total energy consumed by humans yearly being produced within two hours of natural sunlight makes for a strong point to shift to the alternate energy solutions, like solar and wind energy.
With the intelligent use of natural resources in energy, like that of alternative sources provided by the sun for solar energy, is both safe for the environment and secure for the future of the human society in a broad way. It is both moral and environmental responsibility to be conscious of what the needs are and how to rightfully fulfill them. Solar energy gives the answer, but the government must make a sincere policy of adopting it nationally through strategising and planning. With the help of experts and allocation of required funds, Pakistan's energy crisis can be solved very easily.
Expatriate Pakistanis are a great source of foreign exchange for the country, but on the other hand, they also indicate the lack of "green pastures" at home and more space for their abilities abroad giving rise to the brain-drain. However, such Pakistanis, like Saeed Zuberi, who is a French national now, continue to give back to their homeland. He has worked in social and infrastructure sectors of Pakistan previously, and has been involved through Tameer Foundation during the reconstruction work after the floods of 2010 and 2011.
According to Zuberi, the hybrid technology is very much dependable and thus it can help in cutting electricity costs by half. With the controls through satellite, landline or a mobile phone, this method of energy utilization is also easily monitored. Pakistan's villages are still to get proper access to electricity and facilities for energy supplies. The ultra-modern diesel and solar powered electricity generation units can be added to the national grid to develop a network of easily upgradable energy sources.
Although foreign and national experts meet with the government officials who seem convinced at adopting the measures and making that much needed shift in Pakistan's national energy policy, but nothing substantial comes out of these mere words.
The Director of the Planetary Power Incorporation believes that Pakistan will prove useful for their company's production of units that can be worked with any fuel at any altitude. This will not only bring economic relief to the sector and through it to the masses, but will also make Pakistan stronger in meeting its basic needs to grow as a country. Thus, if this pathway is taken to be better and intelligent energy solutions, Pakistan can become the regional market for these.
Many foreigners are willing to visit Pakistan and explore it with a neutral eye as opposed to what the Western media presents the country to be based on propaganda and vested interests. But with such pessimism as exists within the government as reflected by such thoughts that Pakistan will be a failed state if it continues with lack of energy supplies, it is difficult to think on the bright side which is necessary for moving forward.
On top of pessimism come negative steps taken by the government that turn detrimental to the progress and solution of energy sector. The case of Kalabagh dam is very much apparent with politics playing adversely. Keeping negative politics and bad governance aside needs delivering on the job with pro-people and progress-oriented approach.