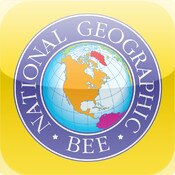 10Pearls, one of the leading Pakistani IT companies, has recently added another feather to its cap. This time, in partnership with National Geographic, 10Pearls has released the new and improved GeoBee Challenge App – an interactive app to challenge and grow the geographic knowledge of the users.
Each year thousands of schools in the United States participate in the National Geographic Bee using materials prepared by the National Geographic Society. The competition is designed to encourage geography in the classroom, ignite student interest in the world around them, and increase public awareness about geography. Schools with students in grades four through eight are eligible for this entertaining and challenging test of geographic knowledge. Now the users would be able to see if they have what it takes to be the next National Geographic Bee Champion by using an app developed by 10Pearls. The press release from the company can be accessed here.
Hope we see such endeavours being undertaken by other companies as well. Maybe even have a similar app for the Pakistani students.