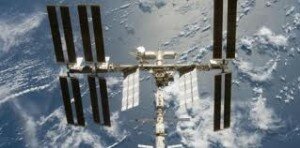 Recently, the bill on grey trafficking was approved by the National Assembly's Standing Committee on information technology. The bill called "The Pakistan Telecommunication (Re-organisation) Bill 2012" is expected to control the grey trafficking that has caused the national exchequer billions of rupees. The bill will be made into the law during the next session on the issue. Due to the absence of senior officials who are responsible to take over these matters, the bill got delayed for passage into law.
The Prevention of Electronic Crimes Bill 2010 is also relevant to grey trafficking and is part of the agenda of the Standing Committee of the National Assembly on information technology. The Standing Committee wants the queries answered over the items in the provisions of the bill so that the legislative body can be brought up to date on the issue, but the officials have not responded.
Seeing this lack of interest, the Standing Committee has said that the officials are not doing what they ought to, in fact, they are doing nothing regarding it. The previous version of "The Pakistan Telecommunication (Re-organisation) Bill" that was first brought out in 2010 had been amended with an addition of a new clause through which provinces will get representation. The Council of Common Interests (CCI) is reviewing this. In order to get the perspective from FATA and Gilgit-Baltistan, there is yet to be a mechanism set up to be formed.
Another important aspect that came forward during the Standing Committee's meeting was that the consultants hired for 3G auction were paid in millions of rupees by the government, but nothing has been done in terms of bidding for the 3G technology. Thus, the money has gone to waste yet again due to lack of proper strategy. But, the facts with Pakistan Telecommunication Authority (PTA) are different as they claim that no payments were ever made to the consultants.
Despite, the Standing Committee's concern for banning of YouTube, the government has not moved an inch regarding the matter. If the grey trafficking could be stopped, the government will receive profits in billions of rupees which will develop telecommunication sector in a better way.