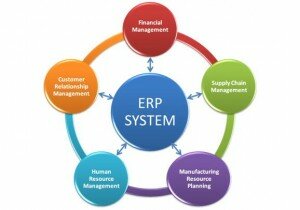 Karachi School for Business & Leadership (KSBL) was founded in 2010 under the Karachi Education Initiative and is a private business school located in the commercial hub of Karachi where both local and international students study. It works in collaboration with the Cambridge Judge Business School to offer MBA degrees.
According to a report on Campus Technology, KSBL will install a comprehensive academic management system that will link all operations on its campus. The project was based on Three Rivers Systems' CAMS Enterprise resource planning system, which is an integrated, browser-based management system that has been designed keeping in mind needs of colleges and universities. Yet another private institution has come forward to take a step that will encourage colleges and universities to join in the same.
Through CAMS current and future students, faculty, and alumni can be all connected through a suite of portals that will cater to such services as managing admissions, registration, and other financial aid records of students, fundraising, HR, payroll, and alumni relations too. This kind of a step should be taken by all other colleges and universities too so that a strategic and planned maintenance of records related to a particular institution can be kept. It will be also be better for long-terms growth of technology and its applications in Pakistan.
The information will be optimised for mobile devices and will be accessible for students, faculty, and administrators. The KSBL has also opted for the CAMS Cloud solution that will give them offsite hosting and administration of the CAMS Entreprise ERP application and infrastructure that is expected to remove the expenses of operating an in-house IT infrastructure according to the head of the IT at KSBL, Muhammad Khalilullah.
With a user-friendly interface, strong security features and comprehensive online assistance, the KSBL attendees will find something technologically at ease in communication and networking. Through implementing KSBL, the MBA Program Director and the Associate Dean at KSBL, Rizwan Amin Sheikh, thinks that their institution can become world-class and lead in the country. The reason for selecting CAMS was because of its fulfilling the requirement of an educational institution.