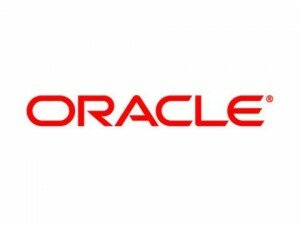 According to the managing director of Oracle in Pakistan, Ahsen Javed, Pakistani businesses are susceptible and open to adopting latest technology than businesses in other countries in the region. In particular, those businesses which are owned and run by families, which could be due to families having the interest of their business development at the core, rather than division of responsibility which tends to delay matters.
There are around 15 universities across Pakistan which are using the PeopleSoft Campus Solution software, which is also being used by Stanford University, the leading centre of science and invention in the United States and is considered to be a world leader in academics and driving latest technological research. The other universities in Pakistan are also looking to get updated, which ushers positively for the country's future development.
Pakistan is said to be the second place after Australia in the Asia-Pacific region which has acquired Oracle technology quickly. There are 1,100 customers in Pakistan for Oracle, but the company wants to focus on organisations more than on individual customers.
The Oracle strength and opportunities in Pakistan resides in manufacturing, banking, telecom, education and public sector. Oracle develops application, middleware, database, operating system, virtual machine, security, storage solutions and hardware. Oracle specializes in enterprise software which attracts major organisations whereas smaller businesses and individuals use simple software.
In order to develop its business, Oracle has spent $24 billion on research and development since 2004 and $4.5 billion in 2012 alone. Since starting out in 1997 in Pakistan, Oracle has come a long way in the country. Oracle's annual revenue from Pakistan on June 30th, 2012 was Rs.1.9 billion. Its annual global revenue in 2012 was $37.1 billion and with more than 15 million developers, Oracle is considered to be world's largest community of developers, which first started almost 35 years ago.
Industry insiders and experts are one on their view about information technology trends changing rapidly, which means that those applications which were being used ten years ago are not applicable anymore because the world has moved ahead. The businesses which seek growth look for potential strength gained due to latest information technology applications.
For a company that is using outdated software and applications will not be able to compete well in the market. The next technological change that Oracle Pakistan is looking for is the 3G launch in the country. Amongst the growing technology trends are also social media and its effective use as a platform for marketing, which also helps to keep the customers intact and the latest trends in sight.