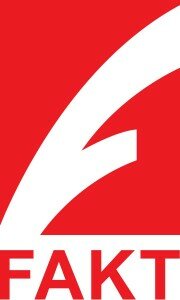 Under Build Pakistan 2012, FAKT Exhibitions (Pvt) Ltd. were very successful. To continue with the useful platform, this year again the exhibitions will take place at the Expo Centre Lahore. The announcement for Build Tech Pakistan 2013-International Building & Construction Technology, Materials, Property, Stone, Interiors & Architecture Exhibition & Conference was made recently in the media by CEO of FAKT Group.
The exhibition will be participated by major companies from the industry, innovative construction technology and other initiatives from South Asia's leading manufacturers to advanced equipment. Construction industry is one of the pillars of strength for a growing economic as it employs socio-economic development factors that enhances infrastructure and thus gives employment opportunities.
One of the sectors that have experienced growth over the years in Pakistan, it has been the construction industry, which also brings in subsequent investment opportunities. Build Tech Pakistan 2013 provides a great platform to stone refiners, architects, interior designers, machinery and equipment manufacturers, landscapes, contractors, cement producers, builders and developers.
The CEO of FAKT, Saleem Khan Tanoli, said that:
"Build Tech Pakistan 2013 is just that event which can employ all leading yet relevant resources at once to achieve each aspect of prosperity. The exhibit of modern equipments and machines in the event will generate new concepts and techniques of construction & building."
Such an exhibition dedicated to the latest technology in building and construction is also important from the point of view of living costs and challenges posed by natural disasters. With better techniques in building, these challenges could be faced better. The organisers are expecting the same kind of response that they received last year and most likely this year, the participants and visitors will be even more.