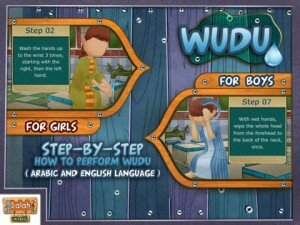 Sharp Image recently won at the 2012 P@SHA ICT Awards for being the best in E-Learning through their product Salah for Kids. Sharp Image has its own bi-monthly newsletter. With their animation team they have made commercials for Warid Bol Anmol, Chili Mili Qissa Kahani, Rani Fruit Edge, Menu Apna Apna, Anne French, Owsum Jeeto Dutt Kay, Warid Soil, Hero Bannay Ki Tarang, and Q Mobile Q500 Atif Aslam besides many other advertisements.
Sharp Image does 3D Character Content for TV, films and games, architectural visualisations, 3D animation and visual FX for TV and films. They also have TV Shows involving animated characters, some of which require investment to get off the ground.
They have well-established clientele and give customized and creative solutions in animation. They also run Sharp Image animation academy. After passing a course, they offer a career opportunity within their company.
They designed an e-learning app for growing kids, called Salah for Kids. It is an app for Apple's iPhone, iPod Touch and iPad. The app teaches kids how to perform Salah, including Wudu. The app has dynamic graphics, interactive screens, and games. It will soon be available for Android.