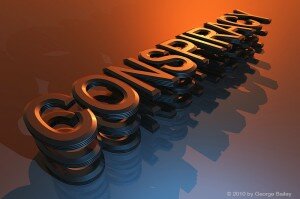 According to a leading German news outlet, Deutsche Welle, Pakistanis love conspiracy theories. The western media was compelled to say this after the view that Malala's shooting was part of the conspiracy between the U.S. and Israel was spread across in the media. Although the numbers of people believing in this theory are not many since there has not been any constructive evidence toward it, however, the view still remains.
DW got to this conclusion because of the way social media users have been taking this whole issue online. From their Facebook posts to tweets on Twitter, the image that goes to people abroad is that Pakistanis really believe there is a foreign hand in shooting of Malala. The report in DW also highlight the fact that most of these social media users in Pakistan are educated and from a middle-class background.
Although the use of social media is spreading far and wide in the country, and is not specific to any particular financial strata, but for sure only the educated class in Pakistan is a social media user. This is one way how Pakistanis, who are educated, are portrayed in the Western media through a simple inference of their acts online. Although this is not the voice of Pakistan, but it has been projected as such.
How unfortunate that few in the educated class in Pakistan are still as informed as an uneducated class, solely because they do are not in a habit of finding the truth of a matter – which is not just one incident, but a whole series of them by connecting the dots – through going deeper into issues.