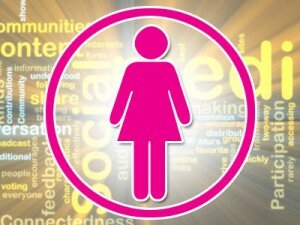 According to the Deputy Director of CIPE Pakistan, Hammad Siddiqui, social media can be helpful for female journalists in Pakistan for promoting gender sensitive reporting of events. There are many dedicated social networking sites, created for mothers to join together and share their views, and also for women rights activists on specific issues concerning women from all around the world.
There must be a social networking site only for Pakistani women from where they can network together and share their various concerns of issues specifically faced by women in Pakistan. A two-day workshop was held in Multan, where female journalists attended to find out as to what has been going on in social media regarding their concern. The workshop focused on encouraging women to select media as their career and to create a gender sensitive code of ethics, which will also include print and electronic media.
Strong women make strong nations and that was also the theme of this workshop. Despite women's causes being promoted in the country, there is a lot to struggle for to bring a real change at the grassroots level. A lot of the times, other country's social campaigners, like Danish International Development Agency (DANIDA) come to Pakistan, the agency that also arranged this particular workshop, to promote social causes.
This must change, because if we are to raise our own levels upon civility, we must make our own efforts to bring about the change. It is good that others like DANIDA are helping us do this with their financial efforts, but philanthropy is one major social good, which is not apparently seen in this country, despite the fact that people do give a lot to charity, but that lacks a systematic social good, which could be turned into a real change on the ground. Corruption is also another issue, which has to be fought against if any change is to be brought about.