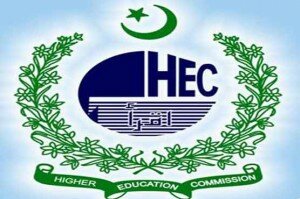 It has been 10 years since the Higher Education Commission (HEC) was formed and reviewing the performance of the institute, the HEC's Executive Director Prof. Dr. Sohail H. Hayat, said that six universities in Pakistan are amongst Asia's top 300 universities and two of them make into the list of the world's top 300 sciences and technology institutions.
Under the supervision of HEC, 41 universities were established in Pakistan within this ten year period. Amongst the already existing 168 campuses of Pakistani universities, the number has been increased to 258 campuses during this ten year period. Not only has the HEC played a role in opening up more universities and their campuses, but also has helped in increasing the number of enrolled students from 330,000 to more than a million.
The HEC has indeed helped the cause of spreading education in Pakistan, but due to the country's mismanagement of resources, not just natural, but human potential too, that Pakistan is still a country facing socio-economic issues. The political crises also exist and seem to grow every day. With the threat of terrorism and danger to national security just round the corner, it is the sectors like education that suffer the most.
If HEC could come up with a scheme that can prevent closure of educational institutes, whether schools, colleges or universities, whenever something goes wrong, it will help the cause of building an educated nation. According to Dr. Hayat's observation, researchers and educationists need to establish a good relationship with the industry so that they can serve the goods and services required to solve Pakistan's growing needs. There has to be a programme where industrial oriented research projects are undertaken by relevant educational institutes and universities so that Pakistan can progress through its knowledge base.