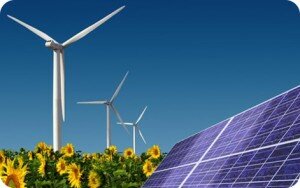 A Centre for Energy Research and Development will be set up at Kala Shah Kaku by the University of Engineering and Technology, Lahore, to improve innovative and cost effective solutions to energy issues facing Punjab. The total cost of building such a dedicated research center is Rs.292 million and is expected to take two years for completion. The research would mainly be about discovering different ways of renewable energies. Such sources as photovoltaic energy, solar thermal energy, wind energy, bio-energy, coal energy, and hydro-energy will be delved into.
Already, alternative energy sources and renewable energy means are being sought out in other countries too, because not only are they less costly, but also environmentally safe and economically viable. The main focus so far that the UET's new centre has taken upon is on coal energy's utilization for development of oil and gas to generate power. The centre will further work on finding strength of available energy systems.
Post-graduate and PhD students will also be trained to facilitate research projects. M.Sc, M.Phil and PhD scholars will be asked to come up with creative solutions and innovative measures to help out in this regard. Other institutes like, NUST, GIK Institute, UET Taxila and PCSIR will also be brought together to share in their technical expertise in the area. There will also be a direct link between UET's innovative energy solutions and industrial application of them. Another communication strategy will also be devised to spread the achievements.
Applications are invited from candidates for BSc Electrical Engineering, BSc Chemical Engineering, BS Mechanical Engineering, and BSc Civil Engineering Technology. Engineers are a backbone of society's infrastructural success. Pakistan need strong backbone to build its infrastructural future and renewable energy is an important part of it.