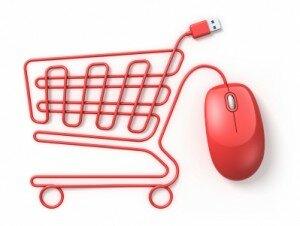 Recently I had a chance or urge to check out how effective the online shopping is. With a surge of online retailers sprouting every where I set out with high expectation for finding, buying and getting items I desired.
However I was taken for a bumpy ride at the end of which I backed out from buying the item and then got it from market. I tried to shop online twice in last few months, both the time I ended up not buying the item. Maybe I was just unlucky ( I would be more than glad to find out that mine were solitary incidents and things are better out there).
I wont be naming the sites just to avoid specifically targeting any one but I have a feeling most of the retailers have similar issues.
The most glaring issue I found with these sites was that their online data was not in sync with what they had available in stock. As soon as the orders were finalized I received a call in one case and an email in other case saying that the item I ordered was not in stock.
Apparently how it works is that most of these online sites do not have their own warehouses and are relying on other local providers to fulfill the orders. This means that they can never have a current and upto date information of what is listed vs what is actually available. I am sure for common items the issue would not be so much, however for items that are not so frequently ordered this would be a usuall issue, so I believe (might be wrong) the process is that after the order is placed they check with their suppliers to see if the item is available. When actual item is not available they offer you alternate items, in one of the cases the item they offered as alternative were not even listed in their online inventory.
Next comes the confirmation process, being an online shop I expected the orders to be executed without any human interactions however in both cases the ordering process went to phone calls and emails asking my confirmation to lock in the order for alternate item.
The last part is where I really freaked out and backed away. It was the payment process. Most of these sites rely on the online bank transfers to get their money. This limitation is due to extremely cumbersome process of obtaining credit card merchant account in Pakistan. However since at this point none of what I locked online was available and the order had been transferred from online order to more of an email/phone requests I had grown skeptical how my payment would be matched with what I ordered. And due to this skepticism I backed out.
I have heard from atleast one other person who was brave enough to complete the order that he had to go and pick his order in person although the site promised delivery.
We have moved a lot in right direction for online shopping in Pakistan however there is still a lot to be desired. Currently all the items offered on these sites are a bit pricier than the market price because most of these act as middle man and keep their portion. In actual scenario the success of online shopping around the globe has been because these sites cut the operational costs of having a brick and mortar shop, sales staff etc and offer better rates by just shipping items from a warehouse, hopefully retailers on our part of world will get better soon.