Until a few years back we used to have closed groups and forums, which gathered the like minded people and anyone targeting the online audience would tap into that forum and market his/her services. So PakGamers , PakPassion initially even PakWheels used to be driven by members talking about what they loved, people used to create marketing and sales opportunities from within those discussions (so you could get a good router cheap or a gaming PC etc).
The advent of facebook changed all that, most of the forum goers moved to the new social media. It also made a very attractive market place for some one who does not have a physical shop to connect to their possible audience and start selling.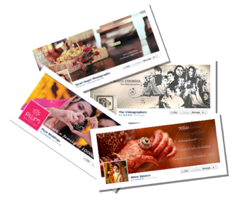 This concept is taking root in Pakistan as well, people who are good at something suddenly are starting to realize its easy to setup a page and start posting, it makes sense as well. So you now have a market front, your production cost is zero (most of the stuff being sold is either made to order or services) and you sit back and wait for people to discover (which they do due to the viral nature of platrform). This is a very healthy trend it will create new micro businesses which if nothing else would allow people to do what they like while making some extra money on the side. Some of the areas where this trend is really growing fast are discussed in the rest of post.
One of the most common area in this has been Wedding photography, all the hobbyist who had previously aspired to do professional work now only need a page showcasing the events they cover and business starts to trickle in. It is also successful because we as a nation spend a lot on weddings and culturally weddings have always been covered by professional photographers, now with facebook as the publishing and marketing media people can not only showcase their best moments, but also instantly connect with their relatives and friends, which in turn brings in more business for the page owners.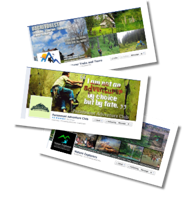 Travelling pages and tour organizers have also been using this new platform effectively so now groups of people organize your trips take you to exotic places in Pakistan in a well managed way, the healthy competition and the fact that these businesses don't have to have a brick and mortat office means the trips are very good on budget. Another good things is because it is easy for anyone with a passion and some correct connections to figure this out the rates would always be competitive, I have had a personal experience of going on a trip with one of these groups and the experience was way better than if I had arranged it on my own.
Another business taking footing via our local facebook pages are the jewelry's and accessories (there are clothing stores also but most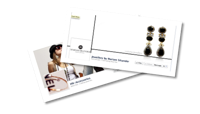 have web counterparts ) these mostly females design and work from home market their craft on the facebook page and take order on phone. These include purses, artificial jewelry and other accessories for girls and ladies.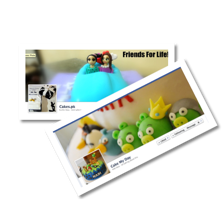 Last but not the least are these delicious cakes (and Pastries ) pages that have popped up on our facebook, again due to the social nature of these events (birthdays, parties) the virality allows the businesses to grow organically. The fact that you just have to tag a friend to share the details of service you just used for your party or cake, and it gets around quickly.
So this is a good thing happening here locally, creating economic activity while allowing people to compete with rising inflation at the same time.