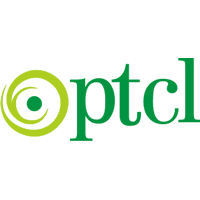 PTCL has made some interesting moves that the amazing community at Telecom Grid Pakistan has been discussing.
First has been a recent announcement via Dawn and other papers that starting from March they will be reducing their broadband charges significantly – Rs.2k for 1Mbps and Rs.5k for 2Mbps.
These are very competitive rates. In our experience with PTCL Broadband, if you can choose to look past the poor customer service and lack of support for small businesses (static IPs etc.) the actual service quality is pretty good. Added to that a good price point and this should be a very nice choice for people whose phone lines can support 2mbps connections etc.
Now they've announced the launch of a Broadband Entertainment Portal which gives access to music, movies, sports and more free of cost to PTCL Broadband subscribers.
It seems like the company is picking up, but I'd like to see their triple-play plans to be implemented soon – those plans are quite disruptive.