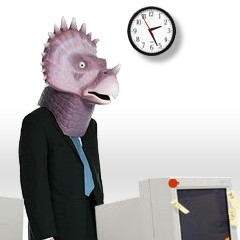 Oh boy I have never felt more like an old, lethargic dinosaur than I felt like when trying to navigate through the maze of the hopelessly abysmal user interface of Facebook.
But I think I've managed to emerge (hopefully) with some ways to connect with everyone in the G&W community.
Here's my profile page (see the whole network of G&W friends / community members here): http://www.facebook.com/profile.php?id=1243335367
Here's a Facebook Group for Green & White (here I'll be discussing and planning whats next with you all): http://www.facebook.com/group.php?gid=23915624048
Here's a Fan Page for Green & White (add yourself as a fan and receive… more blog posts from me!) – http://www.facebook.com/pages/Green-White-Your-Source-of-News-about-Innovation-in-PK/15493687151
I wanted to do some cool things on these pages but I'm pretty much lost in the system still – I need help from a young facebook expert on how to set up buttons on the blog sidebar to these pages and profiles, and how to set up interesting things on these pages – What would you all want to see on these pages / profiles?
Until those changes are made though, I think these should do. Now – all y'all do the whole social thing and, you know, spread the love!